Virtualrealporn was the first real VR porn studio in the world, many years ago. By now they have built up a gigantic database VR porn movies on their website. They also have a number of network sites that specialize in virtual reality content with gays, transsexuals, women and amateur films.
Unique VR porn videos
At VirtualRealPorn they make films with 180-degree cameras as well as 360-degree cameras. If you move your head it is possible to look in all directions and in this way you can enjoy the whole body of the actress.
VirtualRealPorn offers famous VR pornstars like Mischa Cross who can be seen exclusively here in VR. With each movie, of course, there is also binaural audio, which ensures that the sound can be heard 360°. Which gives a true immersive feeling.
Free Videos and Trailers
Virtual RealPorn hasfree videos and trailers so you can first see if these movies are for you. If you like what you see you can then sign up for a membership to watch all their videos. If you want to watch a free video you can do so by clicking here.Then click on "Videos" and click behind "Filter by" on "Free". In this overview you click on the desired movie and it will be played.
Cooperation with Lovense and KIIROO.
VirtualRealPorn has started a partnership with Lovense and KIIROO.  In the meantime many films have been made compatible so that you can have an even more real experience with the Kiiroo Onyx / Pearl or the Lovense Max/Nora. In this stimulating porn experience, you not only see everything in 3d, but you feel it too! If the actress in the movie sucks your cock you will experience exactly the same feeling!
The Kiiroo Onyx is the world's most technologically advanced male masturbator and that means you can feel every movement on the screen. Lovense offers a cheaper alternative and will definitely meet your needs as well.


How to navigate VirtualRealPorn
If you want to watch a VR porn video on VirtualRealPorn you will first need to own a VR headset. Nowadays pretty much all of the well knowns VR headsets work great with their site. For example the Oculus Quest 1 and 2 (META Quest), PlayStation VR (PS VR), HTC Vive, Oculus Rift, Google Daydream VR, Google Cardboard, Samsung Gear VR and all glasses that are supported by a smartphone. Pay attention though if you have a Playstation VR. You have to follow extra few steps.
If you have downloaded the video, you will first have to put it on a USB stick, which you can then upload to your PlayStation 4 using Media Player Mode V2.50. The PS VR, METAQuest, HTC Vive etc are of course of better quality compared to the headsets that work through the smartphone. Disadvantages of these glasses are that they are more expensive and you need a computer to which you can connect them. If you do not have a headset yet then currently the best buy in 2022 is the META Quest.
Create an account and membership
After choosing a VR headset it is time to create an account. You can do this easily by clicking on this link from Virtual Real Porn. Then click on the red button 'Join Now' in the top right corner. Now you come to the screen where you can choose a membership and payment method. The 2 payment methods you can choose for this are credit card and Paypal.
Both are secure and safe! If everything is entered then click on the green button 'Access Now' and you will be linked to the payment page where you can enter your payment information. Once you have done this your membership is a fact and you will receive a confirmation email.


What do you get in return?
If you have a membership with this provider you can watch all the films of this provider as often as you want for that entire period. In addition, you can also download a free app which makes it easier to play the films. If you do not want to download an app, you can of course also just use the browser. All movies will be played in 180 degrees or 360 degrees. In of course very HD quality with binaural sound in 60 fps. This provider also has a customer service that you can contact for further questions. You can find them under the support tab.


Playing a VR porn video
After creating an account you can start watching a video. You can do this by clicking on "Videos" after logging in. If you log in with your smartphone or tab then you will first have to click on the menu button. These are the three horizontal bars at the top of the page. You will now see the overview.
The films are presented here in order of date. If desired, you can change this via search in title, best score, length, number of votes or likes. Then click on the image of the film you want to see. You install your headset and on the left side of the image you will see a menu with downloads. You click on the download that belongs to your headset and the movie can be played.
Summary website of Virtual Real Porn
The website of Virtual Real Porn looks very clear and well-organized. The best VR porn movies can be searched easily and quickly by selecting "likes". This way you immediately have the best VR porn in one overview. To make a search more specific, you can filter by multiple topics such as VR sex toys supported Lovense Max & Nora and the Kiiroo Onyx+ and further by models, genre, type, POV actor, and scene actor. At VirtualRealPorn, most of the movies are geared towards heterosexuals but they have one of the few specified websites with Female friendly VR porn VR gay porn and transgender and you can also download multiple movies.
Further, the site can be sorted by date, title, score, length, votes and likes. The instructions on "how to start watching VR porn" are on the home and support page. Those who can't figure it out can always create a "ticket" which ends up with the customer service of this virtual reality porn provider.
We highly recommend VirtualRealporn! It's simply one of the oldest and biggest VR porn sites today. And there videos are first class quality!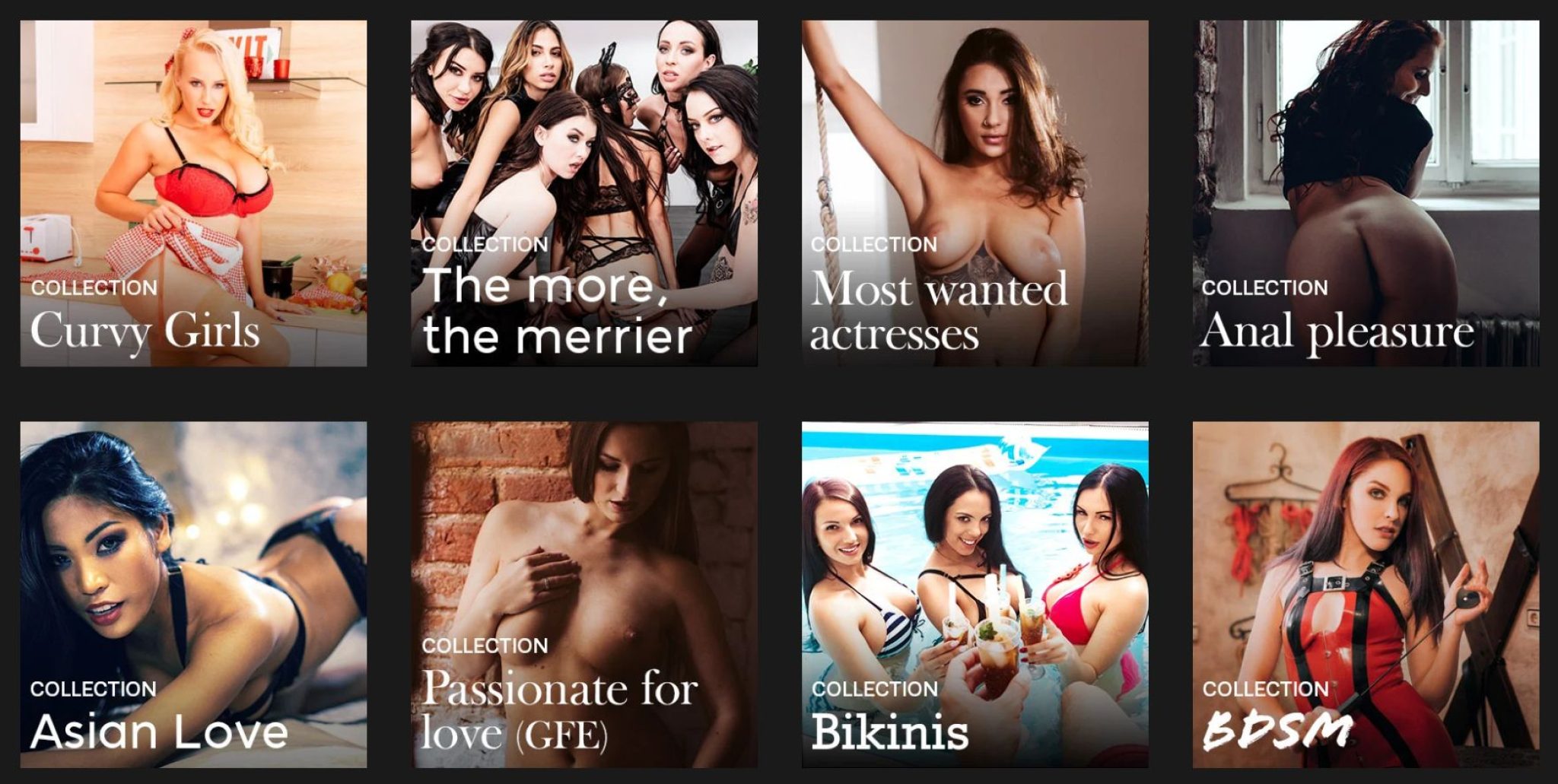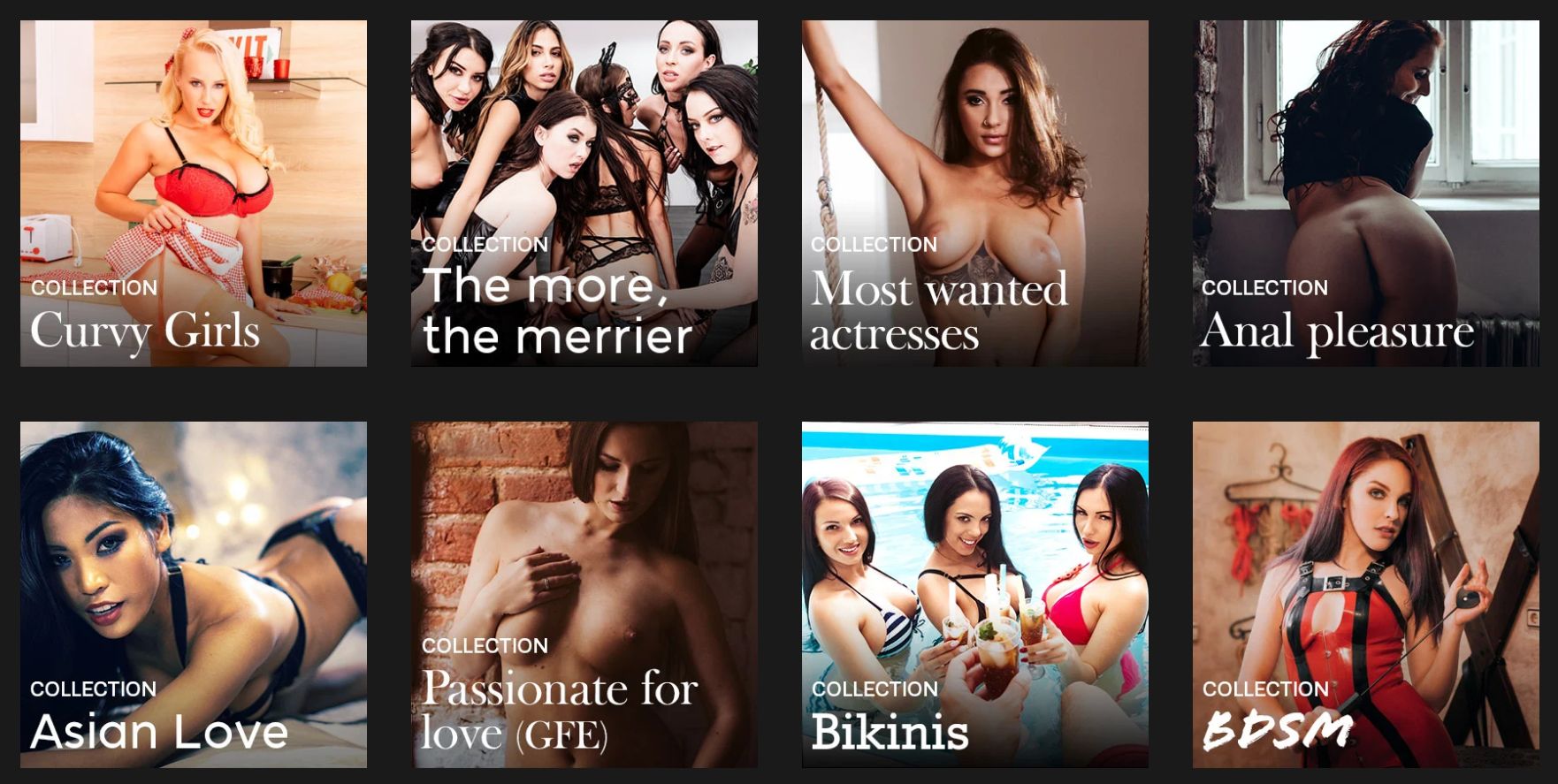 Other sites by Virtual Real Porn: