BaDoinkVR is one of the few VR porn sites that have been around since the beginning of virtual reality. From day one they have been delivering the best quality and to this day they still do!
Of course in the beginning the competition was not as big as it is today. Can BaDoinkVR still compete and are they still up to date? We will take a look at all of this in this review!
BaDoinkVR Review
To give you a quick impression of how big this site is. They have at the time of writing – end of 2021 – 540+ videos on their website that you can watch.
The first VR porn video was posted in June 2015, which means they just celebrated their 6 year anniversary! And of course, how could it be otherwise, with an awesome new video "The Bangover" – Be sure to check out the trailer below by clicking on the picture!
Their portfolio of pornstars is also incredible! The counter currently stands at almost 400 and there are some big names to be found!
BaDoinkVR's Offerings and Visual Quality
BaDoinkVR shoots its videos at resolutions up to and including 7K, this is almost the best you can get at the moment – except for 8K.
Exactly like you would expect from virtual reality, their videos are all in 3D, 180 degrees and with Binaural sound. Of course, to give the a true feeling of immersion, they are also shown in 60 frames per second!
The post-processing of the videos is done very professionally. You can see when you go through the videos from a few years back that it keeps getting better and better. In particular, the scale and camera positioning has improved a lot.
BaDoinkVR shoots its videos at resolutions up to and including 7K, this is almost the best you can get at the moment – except for 8K.
It's not without a reason BaDoinkVR has won many awards over the years. Their visual quality is one of the best in the business and on top of that their locations, positions and lighting are top notch!
You can expect BaDoinkVR to upload about 2 or 3 videos per week. Sometimes there is also special Behind the Scenes content.
What pornstars are featured on BaDoinkVR?
This is perhaps what BaDoinkVR excels at the most – The very best and most famous pornstars. If you are a new model in porn and you are asked by BaDoinkVR then you know that your career is going to take off!
BaDoinkVR really knows how to get all the big names and even bind girls exclusively to them. If you have a membership with BaDoinkVR then you don't have to worry that there will be one and the same girls on display all the time, whether you like Asians, Ebony, Americans, British, Big Tits, Small Tits, Natural Tits, Fake Tits, Big Ass, Blondes, Brunettes or Redheads, you will find them all here.
One thing regarding all these girls we would like to see added is a better filter. So if you want a blond girl with big tits, you really have to search the category by "blond" and add the big tits yourself.


What Niches are found at BaDoinkVR?
I think if the question had been which niche was not to be found on BaDoinkVR I would have been done faster.
Besides being able to search by quality, like 7K or 6K, you can also search by any category. Niches like amateur, anal, group sex, milf and stockings are just a small selection from the Badoink collection.
So you don't have to search other sites for your favorite niche. Everything does get covered, unless it's more of a specialty niche, like very Kinky stuff. But that's also why they created the site KinkVR.
I think if the question had been what niche could not be found on BaDoinkVR I would have finished faster.
If you're a big Cosplay porn fan I'd advise you to check out VRCosplayX. This is in fact the Cosplay section of BaDoinkVR and definitely one of my favorites!
Other sites by BaDoinkVR (link to)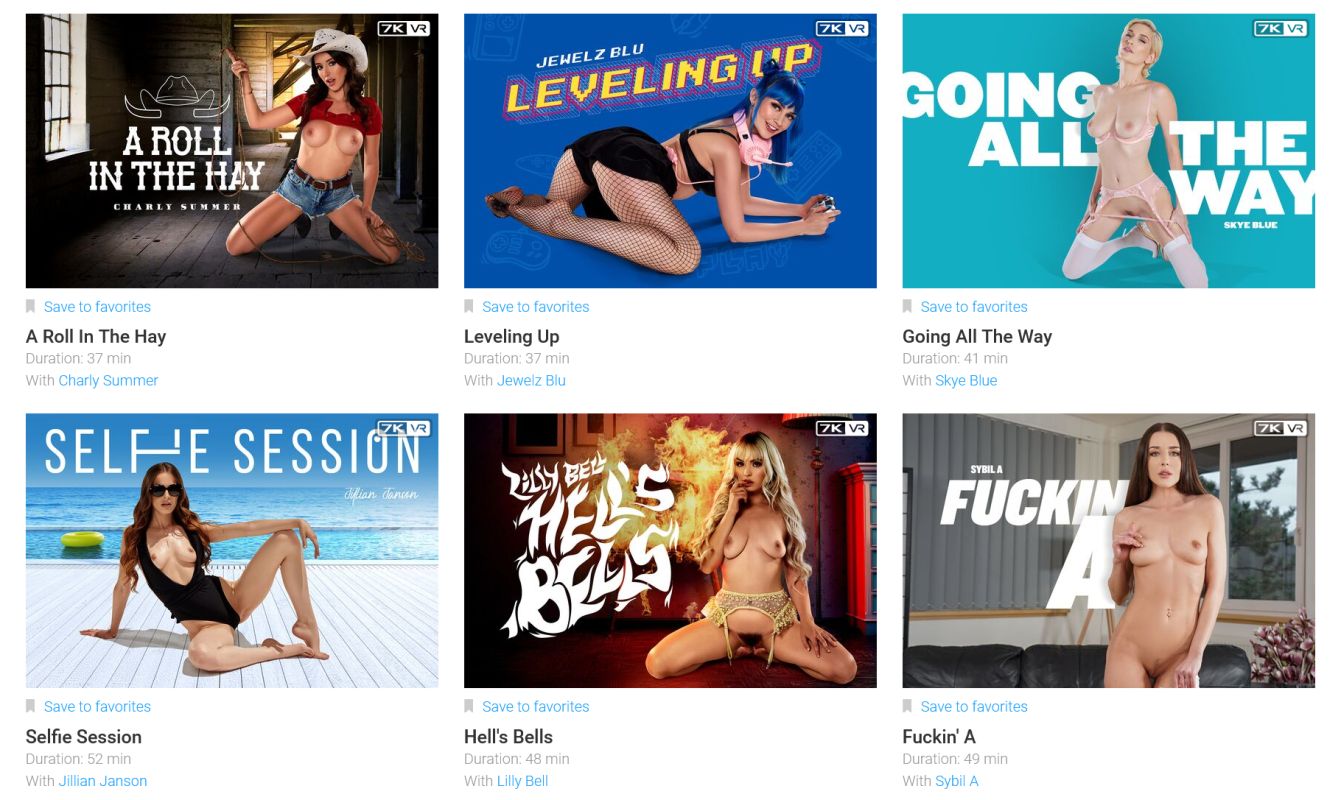 What do you need for BaDoinkVR?
For starters, you'll need a Virtual Reality headset to see the videos in VR. But also on your phone everything is very watchable. But in a lower quality of course.
If you do not have a VR headset you can also watch the videos in 2D on your PC.
Here are some quick guides to the most popular headsets:
Oculus Quest 2 (META Quest)
Download the video from your PC and transfer it to your Oculus. Now you can watch the video even without internet with your favorite VR player.
Stream your favorite VR video if you have a fast internet connection. You can do this through the SkyBox app that you need to download on your Oculus. Or go to the BaDoinkVR website and click on VR THEATER in the upper right corner.
HTC VIVE (and other to PC headsets)
Download your favorite VR video on your PC.
 Launch your favorite VR player like DeoVR or Skybox VR
Import your video into the player and start watching!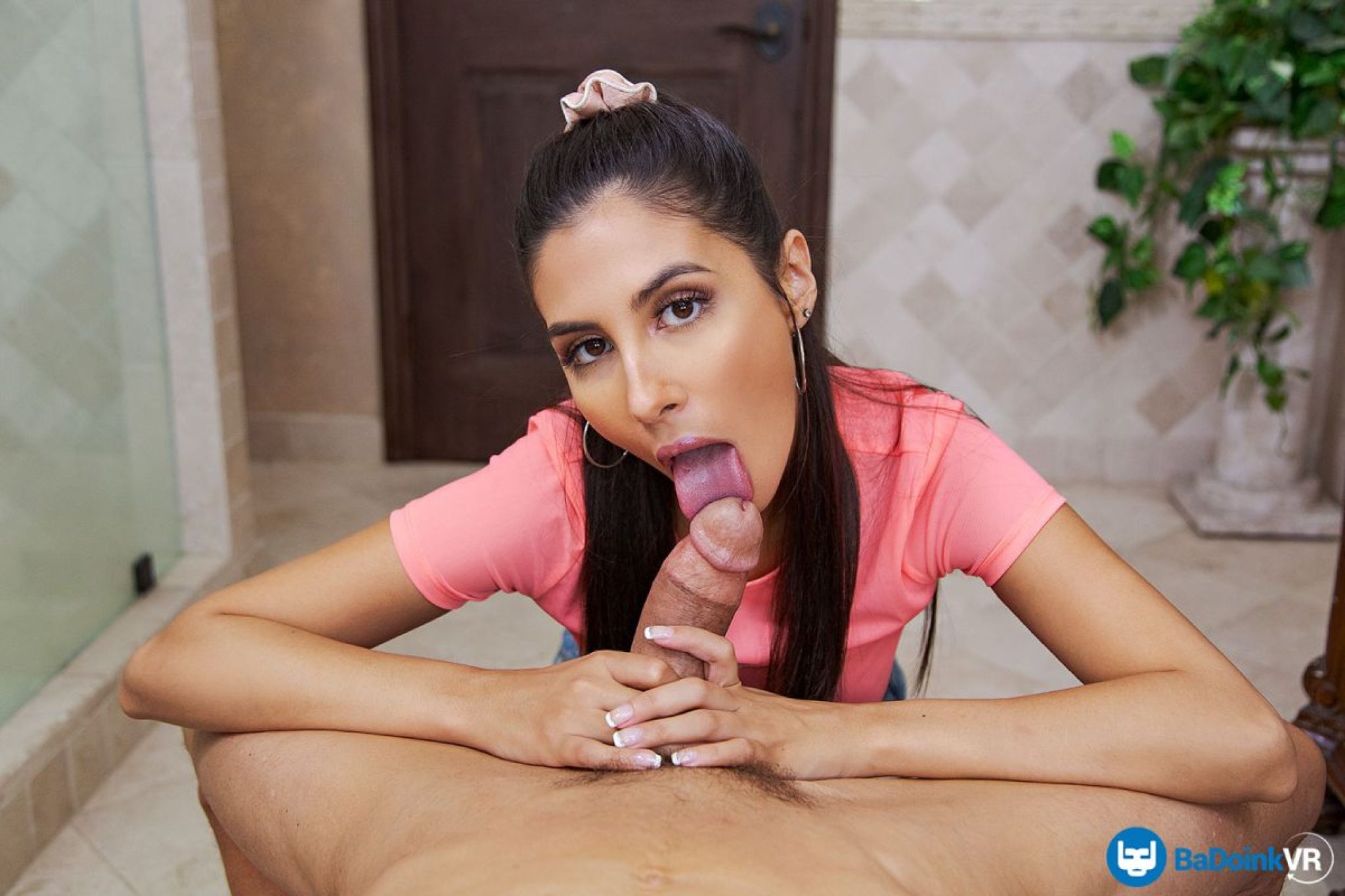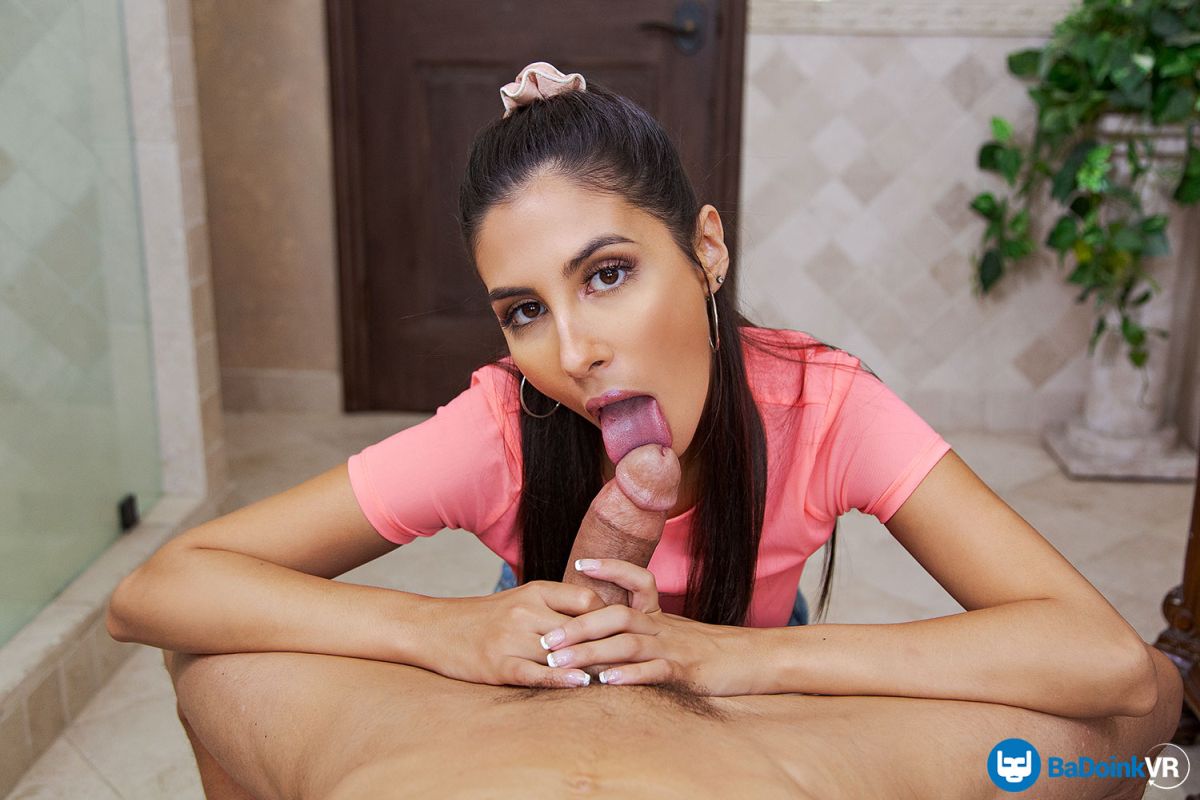 What are the prices of BaDoinkVR?
The site offers four different subscription options:
Trial
This one costs $1 and then you can try it out for one day. But please note you can only use the 'Mobile Streaming' quality. This option can only be purchased with a credit card.
Monthly (-60%)
This option is the most popular and also now costs only $9.95!!! (Original price $24,95)
What's really nice is that you also get to choose a bonus site – KinkVR,Cosplay or 18VR!
Yearly (-60%)
For $89.95 ($7,50 per month) you're done for a year! Good deal, especially with the free month's trial of the sites mentioned above!
Lifetime (-47%)
Never pay for your VR porn again, for $299.95 you'll have a lifetime membership at BaDoinkVR!
Want to get these discounts?
Join Now!

Do you find it difficult to spend money on a VR website? You're certainly not the only one but remember that thousands have done so before you and that this is such a well-known big site which completely safe. Also we only promote the most reliable websites and you will definitely not be scammed!
Want to see the quality first? And are you curious if VR porn is something for you? Then first download the free VR porn video with Alex Coal on their homepage!
BaDoinkVR's Site and Extras
BaDoinkVR has a number of sister sites that are certainly no less than BaDoink VR itself.
All these sites have the same look and functional layout. Super clear and easy to use.
Conclusion
To sum up it up, BaDoinkVR is definitely one of the best VR Porn sites of the moment. We always enjoy the collaboration and the company behind BaDoinkVR is very active!
As a user, you know you're getting amazing value for your money. The videos are ranked on average with an 8 or higher and we very rarely see that on other sites.
Does BaDoinkVR have the best porn stars? Absolutely!!! The pictures that come with the videos make them look like top models!
If you like very outspoken niches then BaDoinkVR is not the site for you. Actually, you can say that this is a very classy site without being vulgar.
PROS:
High visual quality
More than 500 exclusive VR Porn Videos
2-3 new releases every week
One free video from a sister site every week
High quality photos with every video
CONS:
No search option
No teledildonics integration